Welcome from our CEO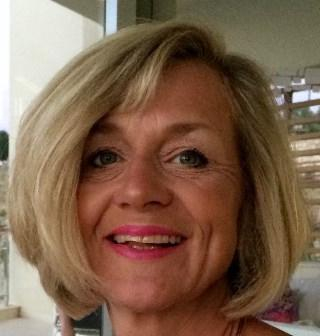 It is a privilege to be CEO of Pathfinder Schools. Our aim as a Multi-Academy Trust is to ensure all pupils have the opportunity to attend a 'good' or better school in our local community. In today's competitive world, our education system can become focused purely on academic success. Whilst this is of course important it is only one element of the education we want for our pupils. We know that to flourish and thrive in today's society nurturing hearts and minds is equally important. At Pathfinder Schools, we are dedicated to supporting our young people to develop into strong, compassionate, self confident adults who can navigate their way through the ever complex world in which we live.
We firmly believe that through close collaboration, our work towards this goal is more effective. It is this shared ethos and our strong sense of community that support our pupils to become thoughtful and resilient learners, proud of their unique qualities.
As a group of schools, we continue to grow stronger through collaboration and have seen some dramatic improvements as a result of our close working relationships. Pupils and staff benefit from increased opportunities and I am confident that our growing partnership will continue to optimise life chances for the students within our community.
Ann Davey
Chief Executive Officer
Our purpose
Our Trust is a growing family of schools, built on a commitment to​ the development of the children and young people in the communities we serve.​
We exist to deliver the very best educational outcomes for every learner. Based upon a foundation of independence, we empower young people to broaden their horizons and open their minds to new opportunities. ​
​Our vision
At the heart of every Pathfinder School is the belief that life is about more than success; it's about greatness. ​The secret to finding this greatness lies in our everyday​ actions that make life more fulfilling and more rewarding for us and those around us.
Together we want to develop inspirational schools which instil independence, humanity and collaboration in every learner, enabling them to find the greatness within them.
Our values
Our values stand at the very core of everything. They are the centre from which all we do and say radiates, guiding the way that we work together.

How we work with our schools
Pathfinder Schools purpose is centred around a culture of collaboration between staff, schools and pupils. We are focused on creating locally centred schools that know each other well and support each other's growth. Since we formed we have developed a range of services for our schools, growing these to deliver them in the most efficient and supportive ways possible. These include;
Security in a changing landscape - the education world continues to change at a dramatic pace, at Pathfinder Schools we work together to ensure we stay ahead of the curve and control our own destinies.
Strength in collaboration – by combining the expertise within Pathfinder Schools with schools own professionals, we help our schools to make the most of their talents, whilst working together with a supportive team to navigate future challenges such as preparing for OFSTED or recruiting new staff.
Support right from the start - helping with academy conversion for those who join us as we know this can be time consuming and daunting.
Access to Pathfinder services - we provide a range of services such as school improvement, HR, finance, ICT, marketing and governance, which have been developed by the Pathfinder group of schools. If we are unable to provide a service that our schools need, we use our combined purchasing power to procure those services in a transparent and cost effective way. This includes a number of jointly procured services including legal and catering contracts which have already delivered significant savings to our schools.
Financial support - Pathfinder Schools provide schools with new tools and techniques for managing finances so that they are able to plan for and respond to the changing needs of the school. Our Chief Financial Officer ensures that the additional requirements associated with being an academy, such as year-end statutory accounts and returns to the Education Funding Agency, are taken care of.
Bespoke HR - we know that getting staffing right is the key to success and having quality HR support makes all the difference. Pathfinder Schools has employed a highly experienced HR specialist who will be on hand to help you manage your way through your staffing issues.
Transparent pricing and real savings – our central charge is considerably less than many larger multi academy trusts and our schools clearly see that this charge is spent to support savings within schools.
How we work with our communities
We teach our students about their world, and put that into practice with sporting, cultural and social events, trips, fundraising and wider charity initiatives. We are a community at Pathfinder Schools, made up of dedicated staff, supportive parents and dynamic students.